check out some of our sexual androids
These are just a few of the sexy androids you can find inside the members area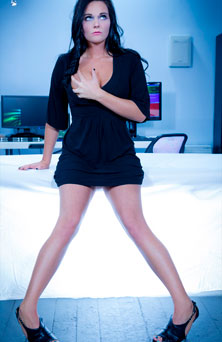 NAME: HRX007s
Full Name:

Counter SpyBot HRX007s

Manufacture Date:

3012

FemBot Mission:

Equipped for counter-intelligence

Friends and Adversaries:

Titan · Violet
about her: HRX007 Counter SpyBot is given instructions to destroy Ashley 3000 and her creator Dr. Fires. But first she must be trained to pass herself off as a super sex kitten. She is tested to make sure her "cue" word works properly. This is to ensure that only the HRX Crop can switch her back and forth from Robot to Human form. She is then taken through the art of seduction. From small talk to masturbation, lesbian kissing, being made to have an orgasm, and finally deep throating like no other robot can! We also learn that in her human form as "Amber", she takes her martinis the same way as James Bond.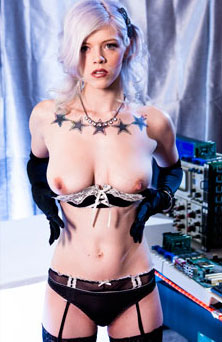 NAME: "Violet" Alpha Replicant
Full Name:

Violet Alpha Replicant

Manufacture Date:

3012

FemBot Mission:

To provide sexual services to Humans

Friends and Adversaries:

BondageBot · Surrogate
about her: Dr. Fires was happy with the looks of her new Replicant Creation, "Violet", but now she had to put her to the real test. She orders Femputer to activate Violet. Violet turns on and awaits her orders from her Master. When Dr. Fires asks how she was feeling, Violet says System Response not found and reacts in a very peculiar way. She starts malfunctioning. She repeats herself and then asks why she was there and what had happened to her. She stutters more and then Freezes. Violet stands there motionless while the Doctor tries to figure out why she was getting a ghost of the human Violet in her Robot Replicant. She commands Femputer to reset Violet for basic operation. Violet resets and goes into Basic System Functions...
NAME: SpyBot
Full Name:

SpyBot

Manufacture Date:

3011

FemBot Mission:

Fembot For Espionage

Friends and Adversaries:

SurrogateBot · Titan
about her: She tells her very perplexed assistant to have a seat and handed her a device and told her to watch the screen. With in seconds the program starts and she is under the good doctors control again. "What is your command, Master?" She has her stand up and remove her clothes and this time with no protest. Then Dr. Fires has some fun with her. Freezes her in many positions and gropes her along the way. She slaps her assistants breasts, spreads her ass, spanks her, and gives her a camel toe! Then has her take her panties down to just above her knees. She undresses Dr. Fires and kiss her feet. Dr. Fires plays with her like her very own sex doll. She makes her suck her beautiful breasts and…